Brambaly, Shopify, & Squarespace - OH MY!
---
Hey, Studio x. friends- how are you? It's been a while since we have gotten one of these blogs together because, well, we certainly have been busy. Have you heard that adage about a creative/advertising agency sometimes not keeping up their social media or marketing materials because they are doing the work for the client? Yeah, that has been the case.
Over the past few months, we have added a few new exciting clients to our roster and a new team member. As a result, we are driving forward even more into the world of building e-commerce websites and
complimentary marketing solutions
 that deliver results for business owners of all sizes.
It was when we were recently building a new website for a client and assisting on some marketing materials for another that we ran into a snafu that we had to ponder:
WHICH E-COMMERCE PLATFORM SHOULD WE PUT THIS NEW CLIENT ON?
Now, like every artist has tools that work best for specific situations, web designers also have this when building a new e-commerce based website for a client.
Just think about it- you wouldn't necessarily use house paint and a roller if you were doing collage work, right?
So we did what we do, research research research. We know that we have our website CMS platform,
Brambaly,
 but, again, with the artist metaphor- we recognize that (although it kicks ass) - Brambaly might not be suitable for every single client.
When we went online to look at some articles about two platforms, in particular, Squarespace and Shopify, we found, well, mostly paid advertisements or endorsed/sponsored pieces. So we read and read, and honestly- it made the decision harder. 
To find an unbiased, un-influenced piece of content comparing the two was nearly impossible, but we weighed the pros and cons and decided with our client and thought it was the best one for them. Spoiler alert: we WON'T BE spoiling the decision we made for you!
With that said, we wanted to do our best today to provide
YOU
, the reader, with some of the comparative notes that we came out of that website platform research hole with. Sure, some of it will be biased because -
we created Brambaly
 -
BUT
we wanted to explain what we found and assure you that no matter your choice- Studio x. is here to help you build that site quickly, stylishly, and painlessly. So let's begin!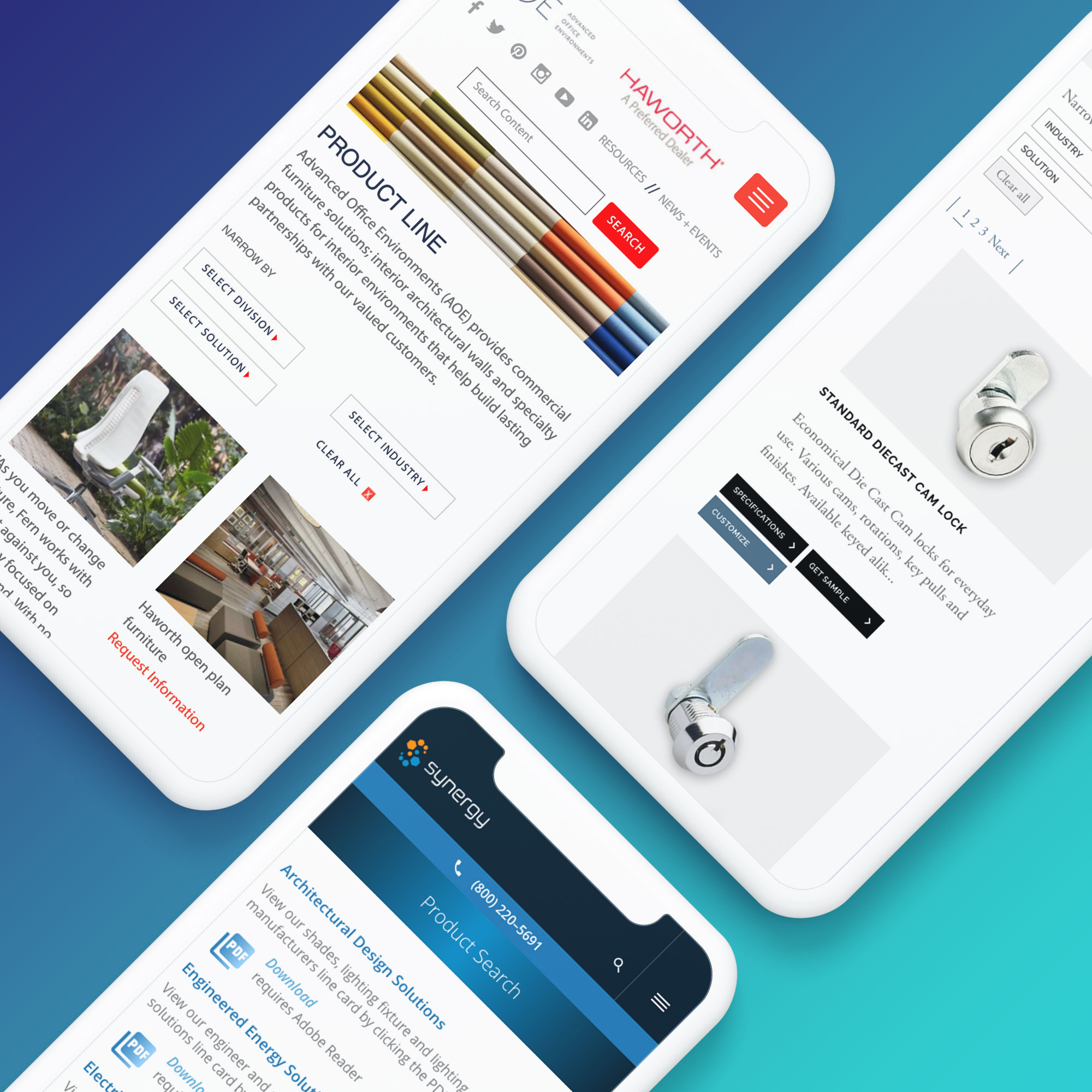 BRAMBALY
Our team spent years researching and building, Brambaly, the ultimate platform for our leading client demographic(s): manufacturers, wholesalers, and distributors. We designed the tools based upon the woes of our existing clients, specifically those about how their current websites couldn't allow them to display and strategically sort hundreds of products across their catalogs and enable customers to order them.
Not only that, but we made these tools and catalogs easy to manage so that anyone could do it and that files like 3D renderings, blueprints, videos, and more could all be attached to those products without an issue.
We also set up Brambaly
 so that the team here at Studio x. could do the heavy lifting when it comes to building your customized site,
AND
we also include all technology upgrades as a part of your plan.
So what does that mean for you when making your choice on a website platform? If you have an extensive product line, don't always have the time to manage the online catalog yourself, and want to sort and display all the functions and features that make your products stand out with ease- Brambaly could be the solution for you! While we might have fewer default templates or means of automatically managing your inventory across several physical locations (like Shopify or Squarespace), we more than make up for it with the tools mentioned above, stellar human customer service, and crucial add-ons like marketing strategy, social media management, and more.

SHOPIFY
When researching the different website platforms for our client, it became apparent very quickly why so many online businesses are launching on Shopify today: they do e-commerce, and they do it right. 
Whereas some bloggers, portfolio sites, and hobbyists might still find Squarespace the option for them, Shopify helps you build an integrated online store that can also have management in physical, brick and mortar locations with ease. In addition, they offer many of the most popular tools for connecting products and images to social media,
SEO optimizing on your site
, and more - but, and this is a big
BUT
... the prices are significantly higher compared to other services.
As we write this, Shopify plans can range anywhere from $29-$299 a month, depending on the level of membership you want. But, of course, like any tiered system, the more you spend, the more you get. And when we could take up paragraphs as long as a novella talking about every little feature you get for X dollars more - summatively, what we found (for the most part) is that if you want more automation and more tools on Shopify, the more you are going to pay.
Shopify offers many apps that can be added to your store to help you promote it, manage inventory, and ship orders in a much easier fashion.
HOWEVER
, you will need to upgrade or pay for those apps to be doing this work for/with you. For example, we found that on top of a premium level Shopify site ($299/month), one of our prospective clients would need to be paying at least an extra $200/month to get the necessary tools for the level of automation, inventory balance, and promotion that they desired. 
And sure, there are free tools included in Shopify that do most of these things. If you are savvy enough, you can probably figure out a workflow that cuts that budget down - but we know that not everyone has that time or expertise, AND we can't even 100% confirm that those free tools work well or will be around in the future. 
TLDR
; if you have the capital, proof-of-concept, and you know you can be putting out several hundred dollars a month for your e-commerce platform to exist, on top of all of your other expenses, Shopify can provide you with a world-class website. Just pay attention to the tools and add-ons they might require to get your site to be what you thought it would be.
SQUARESPACE
Last but not least,
Studio x. has been building websites on Squarespace for years
, and we continue to this day. Their flexibility, range of tools, and low overall cost make them an excellent choice for businesses without hundreds of products, too many physical locations, and those who want to spend less than a Shopify website.
As we mentioned above with Shopify, Squarespace also has a tiered program where you pay more, you get more, yet their plans range from $18-$40, not into the hundreds. But, again, we won't sit here and go down a bunch of checklists about what you get at every step; that's why we have Google. Overall, we found that Squarespace is easier to use, has more stylish templates, and is budget-friendly. They also own the POS system "Square," which allows you to take payments online and at your brick and mortar if that is an option. 
However, they lack the depth of integrated apps or marketing tools, like Shopify, and the ability to handle large product catalogs that can be sorted and displayed ala Brambaly. With all of the money you save versus a Shopify website, however, you might be able to pay to get some more advanced marketing tools or a Google AdWords budget to make shoppers aware of your business sooner.
Summing up: we can recommend that if you have a robust manufacturing catalog that you want to display and share with the world easily: choose Brambaly. If you will have multiple locations, moderate inventory, and don't mind paying for some automation add-ons or tools to do upkeep on your site: Shopify can be the way to go. Squarespace might be the ticket if you have a modest inventory, budget, and want to look stylish.
We know that this is in
NO WAY
a complete guide to these three website platforms, and again, we recognize that we have a bit of a slant here towards our Brambaly platform. Yet we know that we wish we saw some authentic, unsponsored material when doing this research initiative, and we hope this helps you like it would have helped us!
Whether you choose Squarespace, Shopify, or
Brambaly
- Studio x. can handle the build, data migration, design, and marketing for your new business' website! So 
give us a call or a click today
to start talking about how we can help grow your online presence and get those e-commerce sales firing off in no time!